Haven't been scuba diving lately? Feeling a bit rusty? The Reactivate program is just the refresher you need to brush up on your knowledge and skills. A PADI Professional will get you in the water having fun and feeling comfortable again. It's quick and easy, and a good way to prepare for your next PADI course or get ready for adventure on a diving vacation.
You'll go over important dive safety concepts, dive planning essentials and problem management. Your instructor will have you practice putting your gear together and doing a predive safety check with your buddy. In the water, you'll review all the basic scuba skills with a focus on good buoyancy control.
At Y-kiki Divers, we offer reviews based on how long you've been out of the water and level of
experience in combination with overall comfort.
- For certified divers, complete your knowledge reviews online with the PADI Reactivate curriculum prior to your class and pool work with an instructor. Price is $165. (see below to enroll)
- If you've been out of the water more than 5 years Y-kiki Divers offers a private 1-day review with an instructor. Price is $300 (contact the shop to enroll).

Prices include online course materials, classroom, pool session and rental equipment (excluding mask, fins, snorkel and boots).

Our classes typically meet on Sundays. Reactivate classroom begins at 11 a.m. at one of our stores and then we head to Principia High School pool from 1-3 p.m. Reservations, completed paperwork and payment are required.
Related Products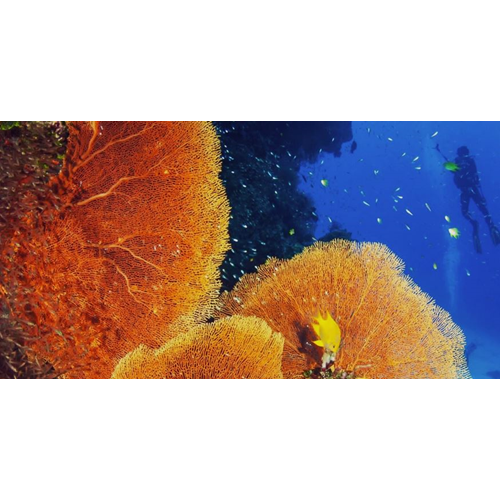 AWARE: Coral Reef Conservation