If you want to learn about the plight of worldwide aquatic ecosystems and how you can protect them, this Specialty course is for you. You'll learn about aquatic ecosystem degradation and the conservation measures protecting aquatic resources. This includes:

• The Project AWARE philosophy
• The importance and interdependence of worldwide aquatic ecosystems
• Current issues regarding fisheries, coastal zone management and marine pollution
• The status of several critically degraded marine environments
• How you can help

This Specialty course certification also counts as one of five Specialty certifications required for Master Scuba Diver certification. Take the Master Scuba Diver Challenge!

Prerequisites:
• No dive certification required
• No minimum age limit

Course Materials:
• AWARE - Our World, Our Water Manual

Note:This class is a discussion format and no pre-work is required to attend class. Price includes the certification and a donation to Project AWARE.
Related Products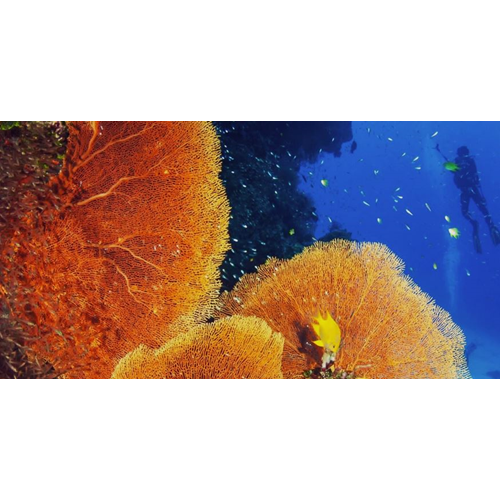 AWARE: Coral Reef Conservation